Bigflex Essential Cyclone Pre-workout
Regular price

Rs. 1,499.00

Sale price

Rs. 699.00
Bigflex Essential Cyclone Pre Workout Powder, | 30 Servings, Pack of 300Gm | Energy & Endurance | Strength & Focus | Muscle Pumps | 250Mg Caffeine | 2500Mg L-Citruline | 2000Mg Beta Alanine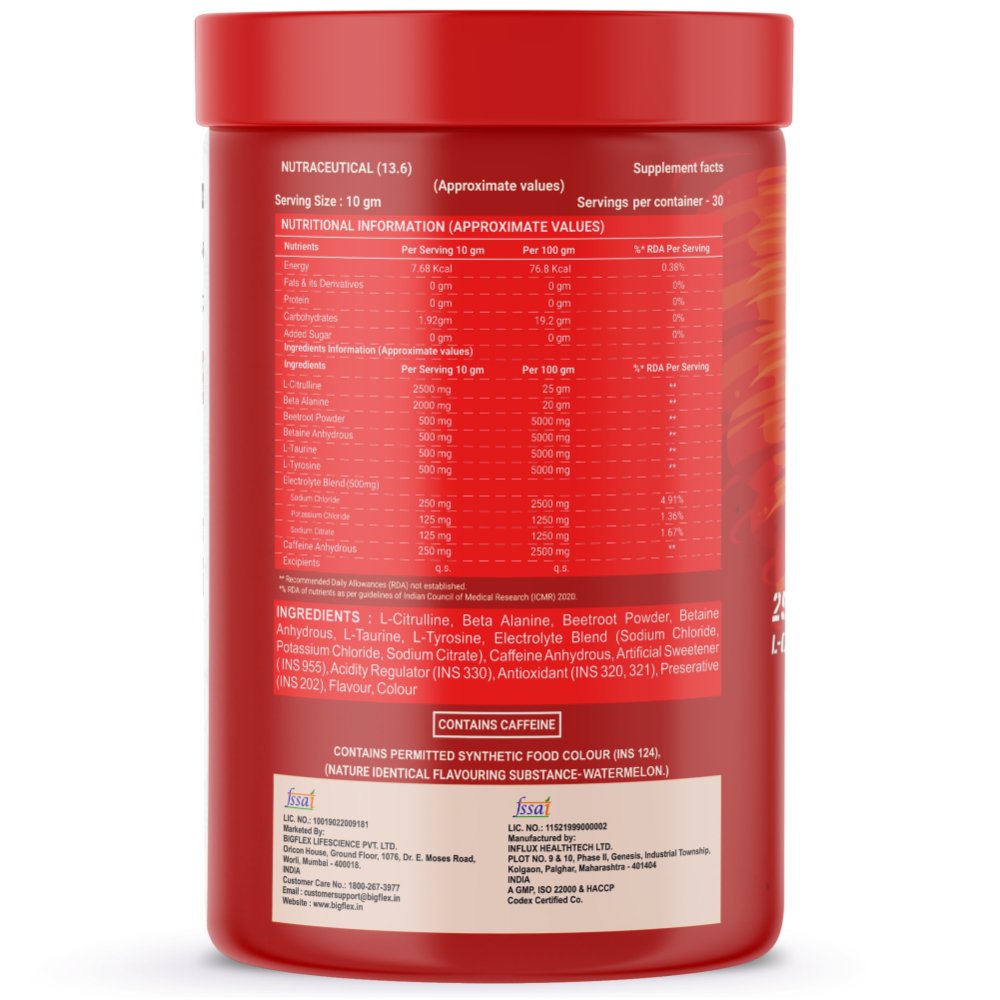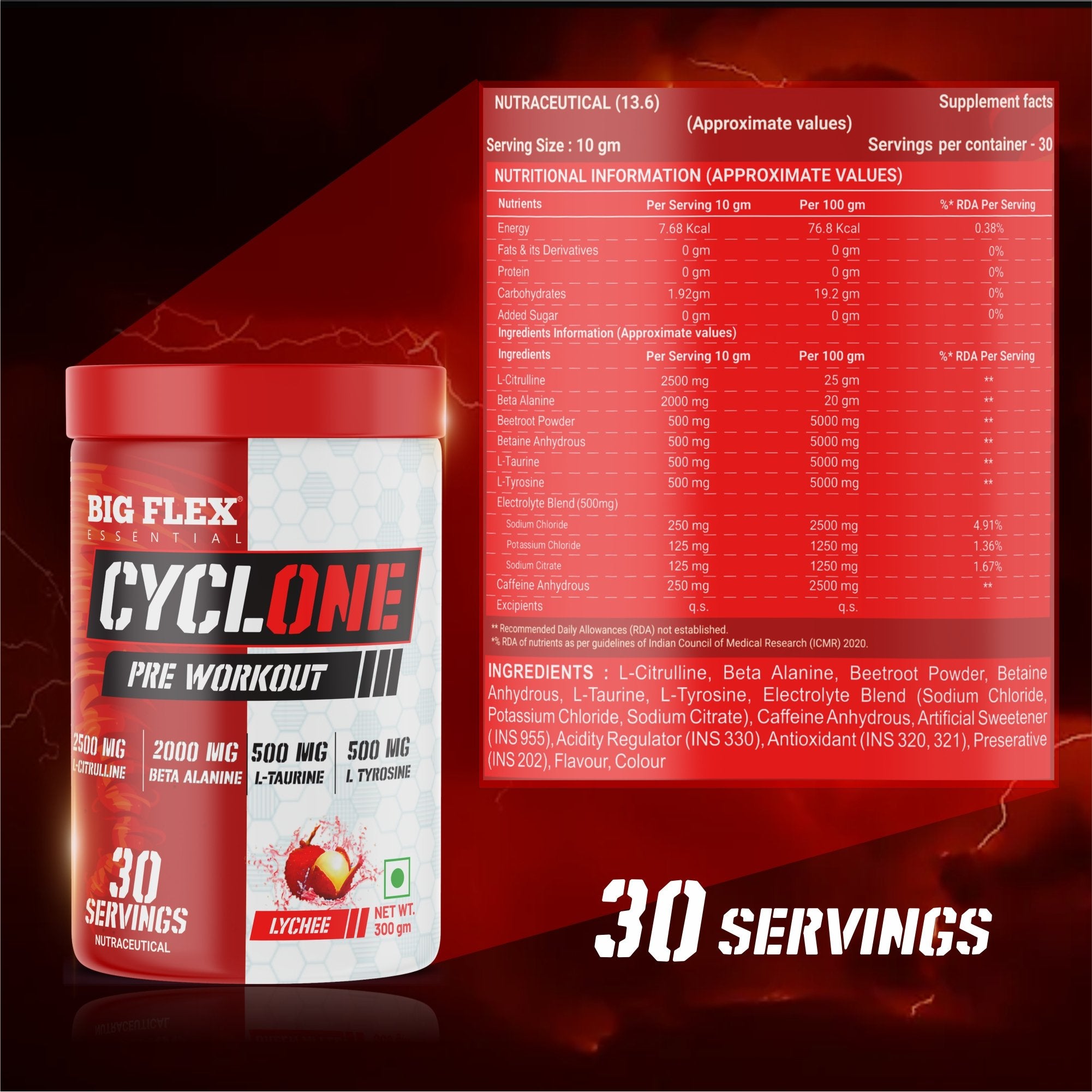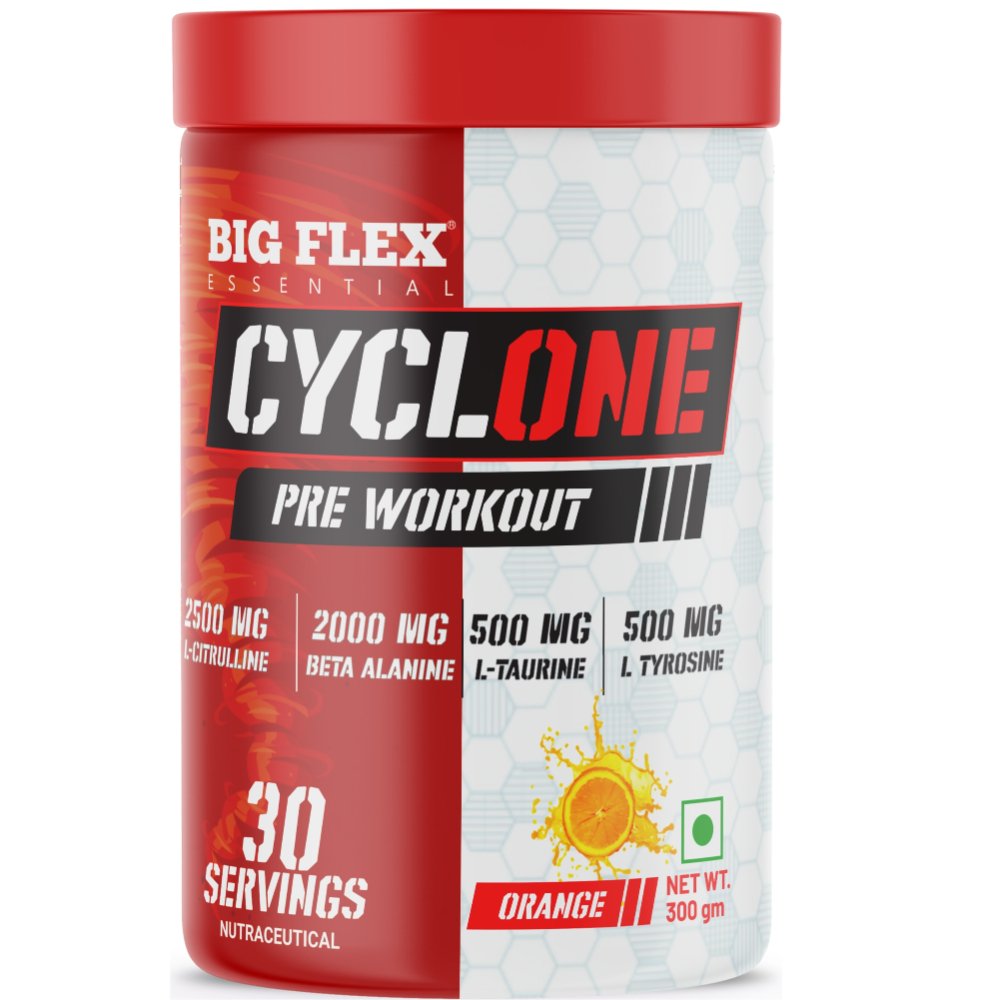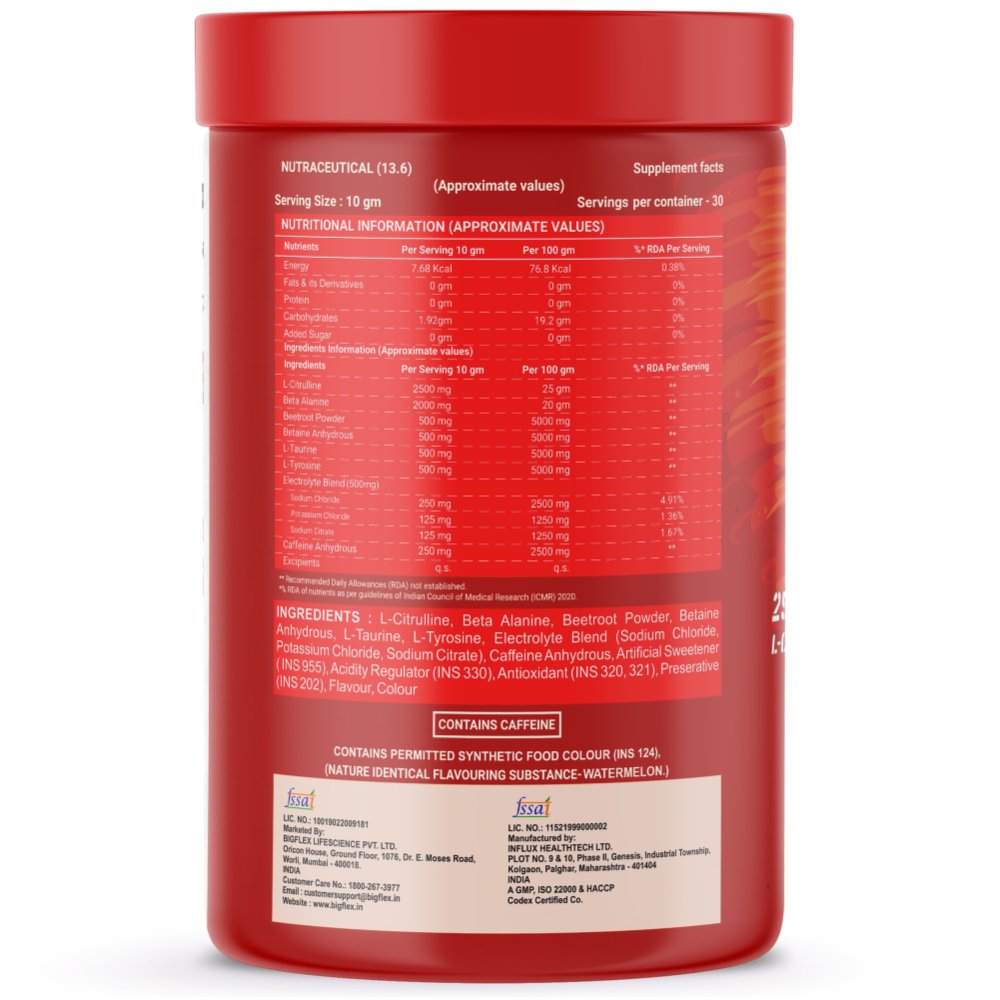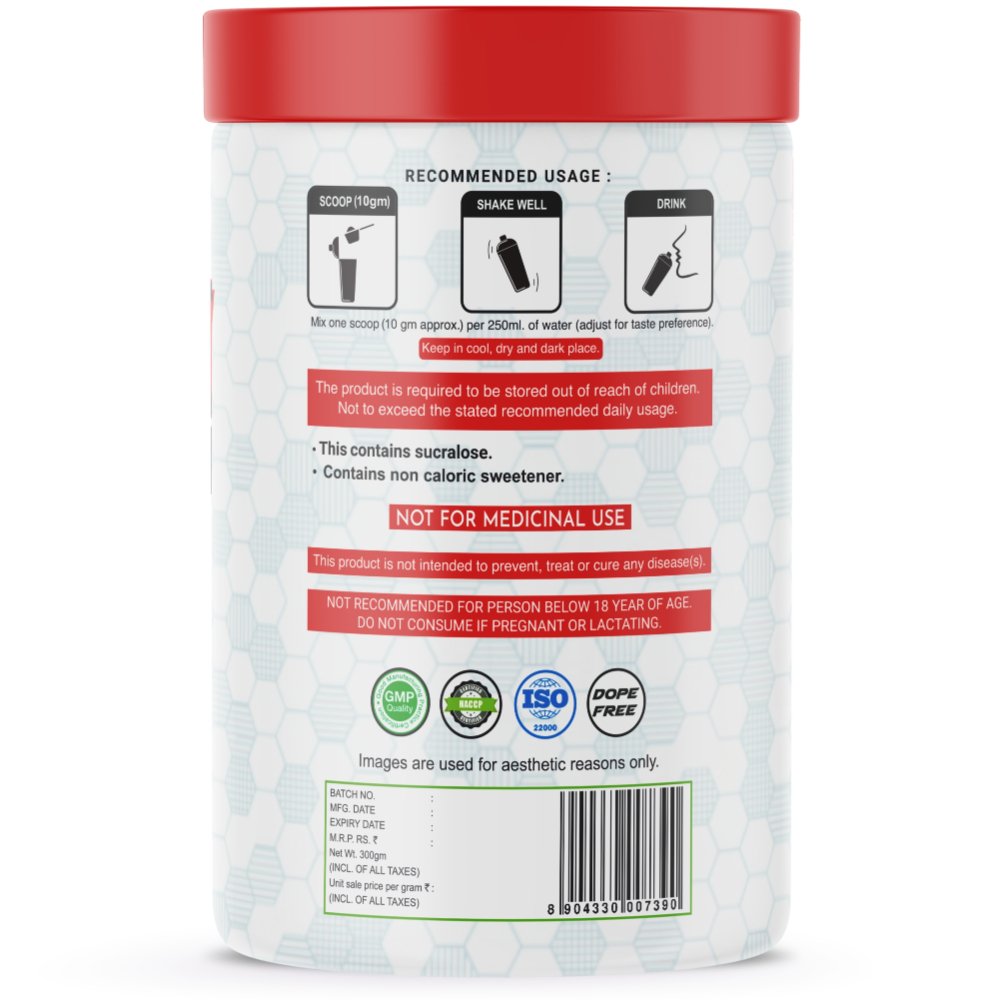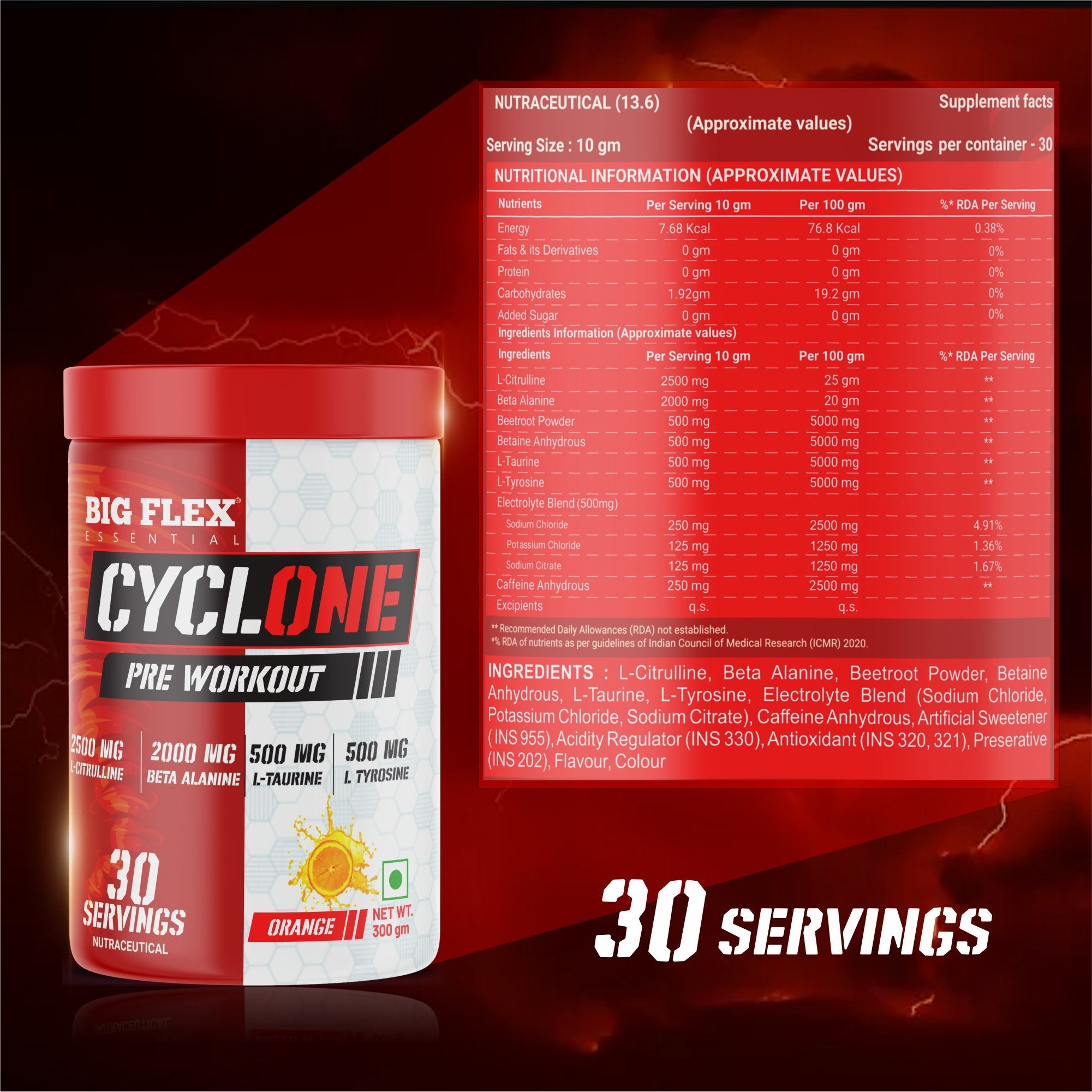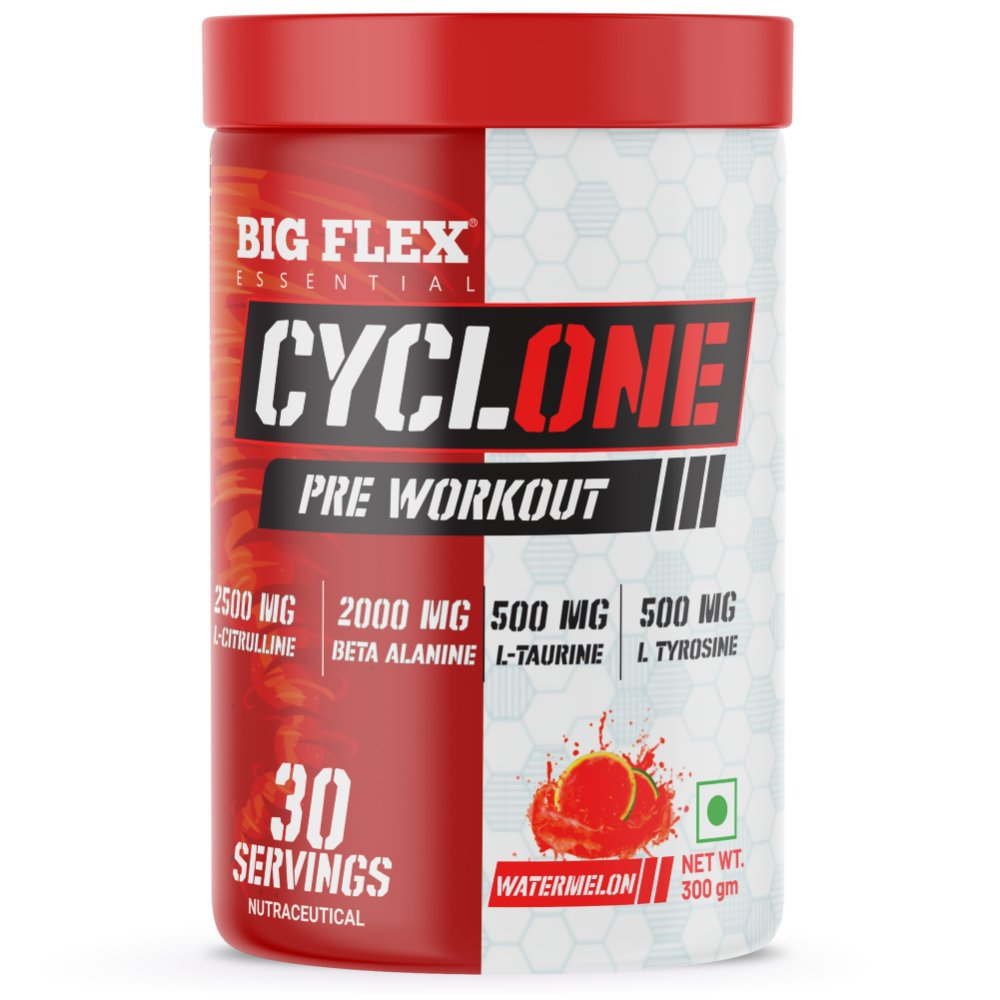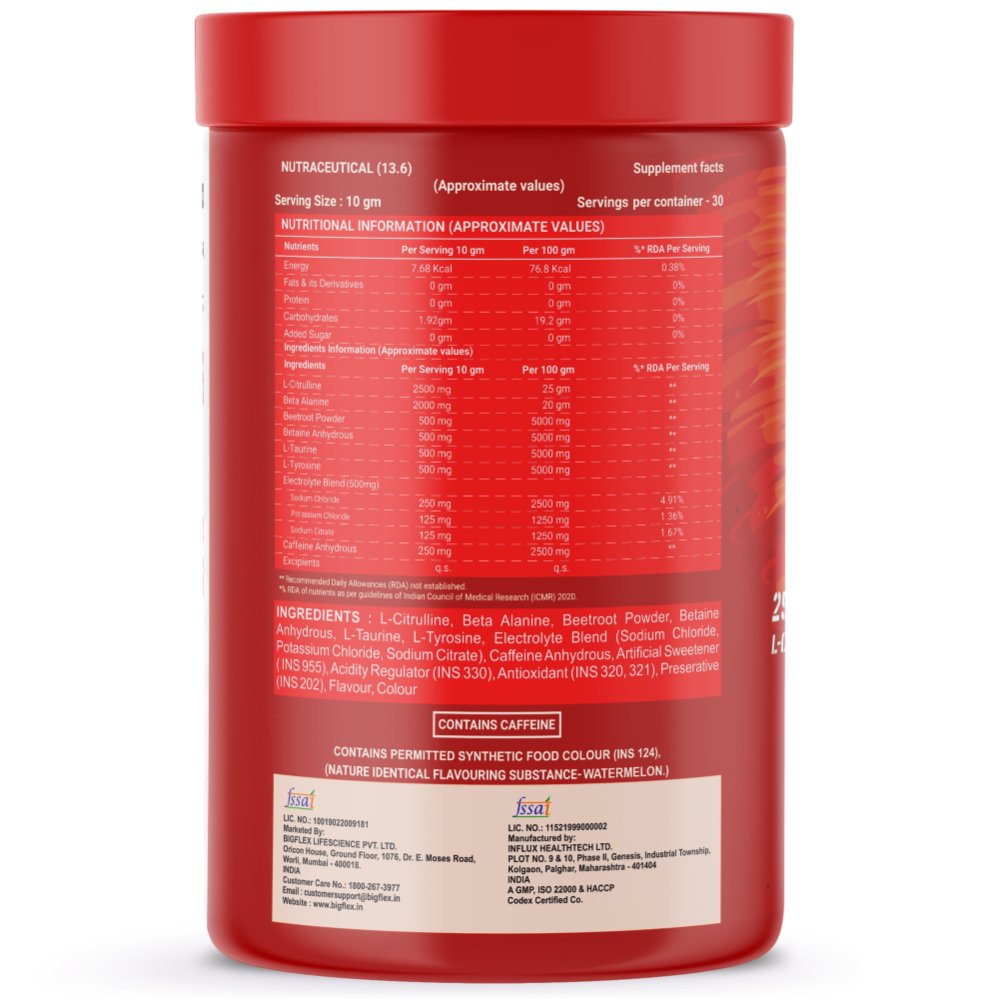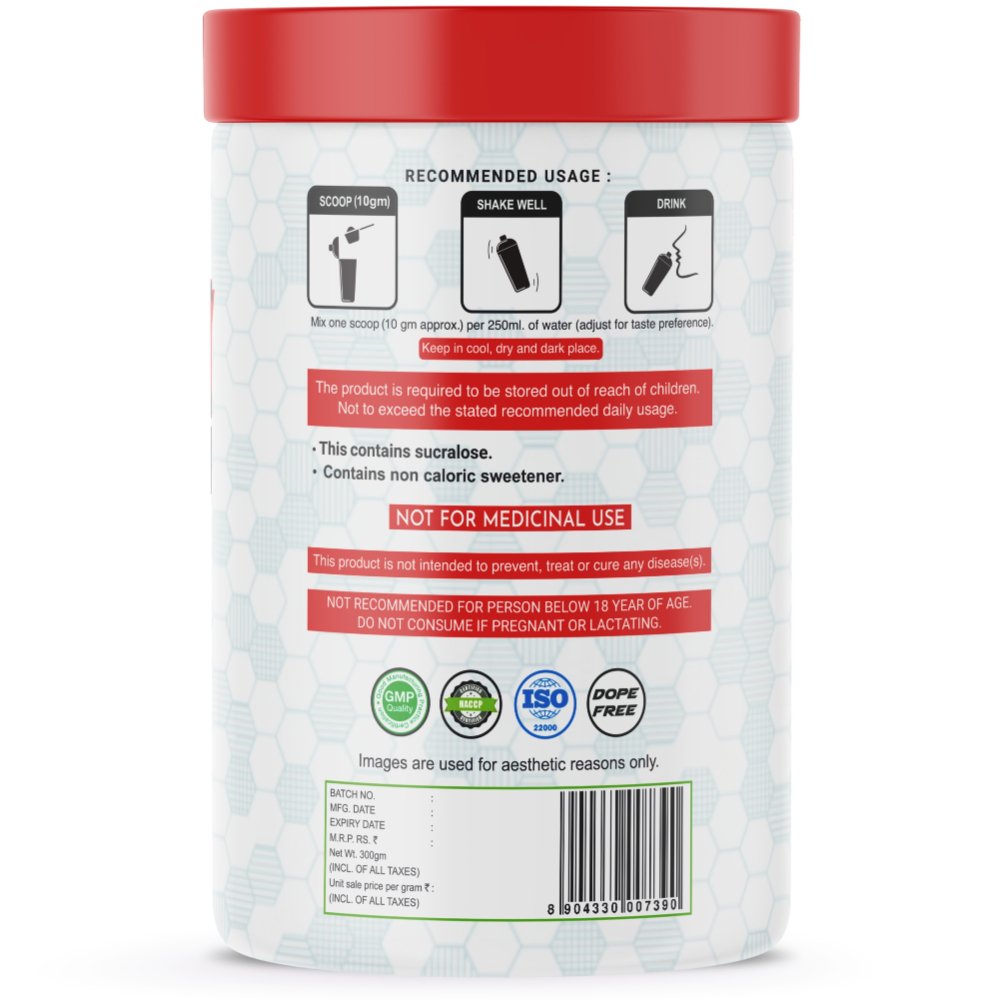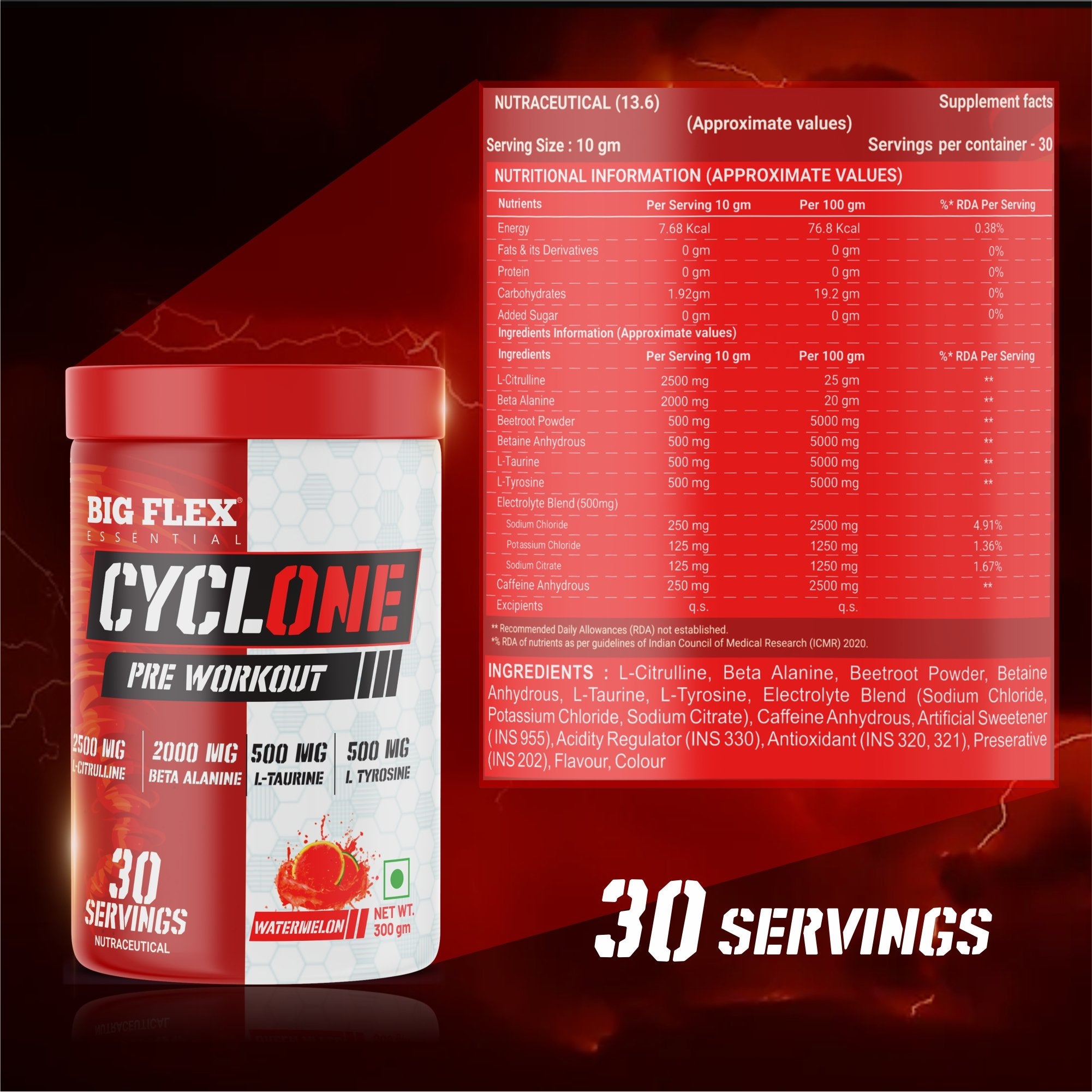 Loved It
Affordable and supreme! works really well, it gives some good energy for the pump.
Bestest
Superb Ingredient Dosage, Better Pre workout is available at resonable price.
Best
I'm in love with this pre-workout.I highly recommend this product.First ever product I used for my gym workout.
Very Good Taste
Just go for it.One of the best.Great Bigflex team
Amazing
Really Strong Pre-workout! , Power and Pump is good., No side effects, Flavour is good .
Testimonials
Bigflex is one of my best supplements brands that I have been using for the last 1 year and I really love this product. BCAA's flavors are so tasty that I feel like a treat having it. A must have product to support you during your intra workout and provide the necessary energy.

Rajat Sarda
I am consuming Apple Cider Vinegar effervescent tablet with Vitamin C effervescent and trust me this combo is most effective for weight management and for immunity boost, You can feel skin improvement too with this product

Shamiya Ansari
Nuke gives me tremendous power through my workouts, even on days when I feel tired or sluggish. I love that it contains natural ingredients and doesn't give me any jitters or crashes like other pre-workout supplements I've tried in the past

Jitesh Poojari
Fast delivery and equally amazing product. I was looking for a good and genuine Protein for sometime and big flex fits all the bill. Taste is really good and results are superb too. Go for this protein without any doubt

Jatin Shah
I've tried many pre-workout supplements, but Bigflex is hands down the best. It enhances my strength, endurance, and mental clarity, giving me the edge I need to excel in my workouts.

Savio Fernandes